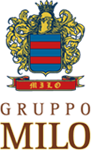 History
Sun embraces the good things
A family…four generations…a destiny. We have learned to believe in destiny. Today we do know that it is not enough to follow it. If you listen to it, if you love it, and you feed it, destiny can be reinvented, and becomes the best opportunity to give the world a high quality love. In 1870 we started to produce extra virgin olive oil. But we need more, we wanted the certainty that our oil could embrace only healthy, tasty and genuine products. So we created them, and today the Gruppo Alimentare Mediterraneo Milo (GR.A.M.M.) gather two main products lines together: the fresh and dry pastas and the bakery products. In the heart of Apulia, in the land of the wheat and the sun, Milo Group produces every day, for its customers, high quality products for a proper nutrition.
Identity , Development, Innovation
Our Strength
The careful selection of the best raw materials to ensure the high quality of our products.
Our evidence
We constantly check the whole the whole production process with care and love and our internal analysis laboratory allows us to supervise the entire process step by step.
Our forefront
The flexibility to satisfy continuously the demands of the market, investing in the most advanced technologies and systems allowing the products to show the artisan (home-made) characteristics.
Our future
Milo Group distributes in the domestic and International markets, supplying their branded products to the main Retailers and distributors as well as products under private labels.
Milo Group Brands
---